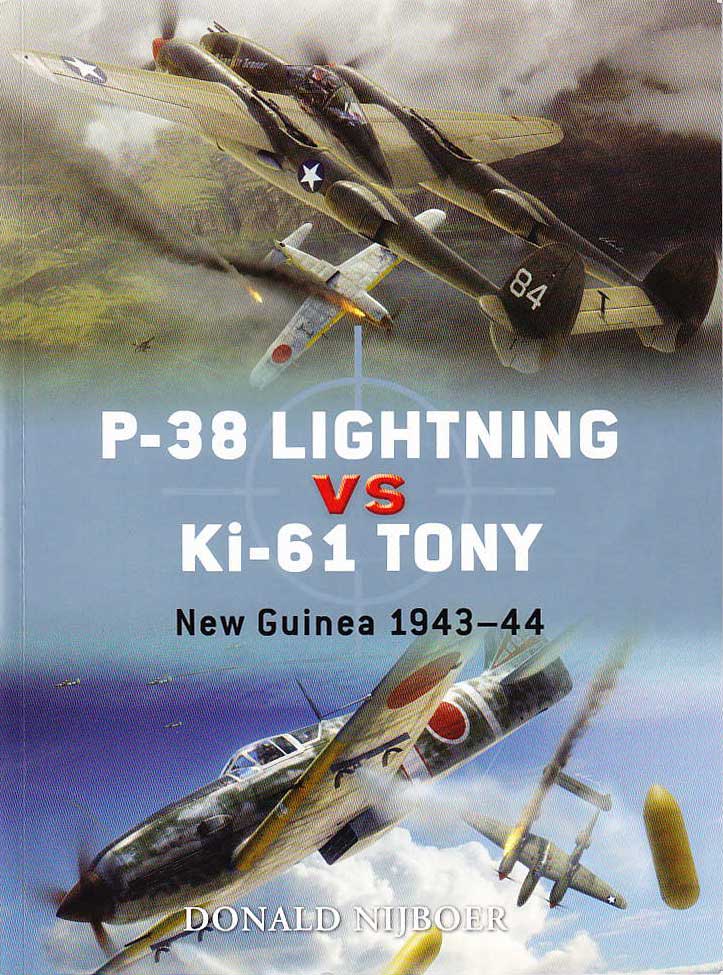 The air war in the South Pacific was unique and very different from other major air operations undertaken during World War II. In no theater was air power more central to success than in the South Pacific. The objective of every major strategic move was to seize an air base. The air power employed was the most complex technology available, and, ironically, it was employed over some of the most brutal, primitive and largely unknown terrain in the world. Much has been written about the major battles such as Pearl Harbor, Midway, Iwo Jima and Okinawa, but very little focus has been paid to the vital battles that took place in New Guinea and the Solomons.
When hostilities in New Guinea began, Japan possessed an advantage in air strength, but as American and Australian strength grew, the Japanese air arm suffered complete and utter defeat from which it would never recover. Two of the aircraft that would see frequent combat in the New Guinea campaign were the Ki-61 Tony and P-38 Lightning. The Ki-61 represented the rare occasion when Germany and Japan cooperated in a technical field. Using the license built German DB 601A engine, which powered the Bf 109E, production of the Ki-61 began in August 1942, and the plane first flew a few weeks after Pearl Harbor. On the other hand, the P-38 was already in service (albeit in small numbers). Its speed, firepower and range made it a formidable opponent, and one for which the Japanese never had an answer; the P-38 was ultimately credited with destroying more Japanese aircraft than any other USAAF fighter.
While the Ki-61 was well armed with two heavy machine guns and two German 20mm cannons, it was not quite a match for the P-38, but the differences were slight and in a dogfight it often came down to the skill and even luck of the pilot at the controls. This title explores the design and development, technical specifications, strategies, combatants, and statistics of each of these two aircraft, complete with extensive photographs and specially commissioned artwork.
Paperback: 80 pages
Publisher: Osprey Publishing (March 23, 2010)
Language: English
ISBN-1: 1846039436
ISBN-13: 978-1846039430
Product Dimensions: 9.7 x 7.1 x 0.2 inches