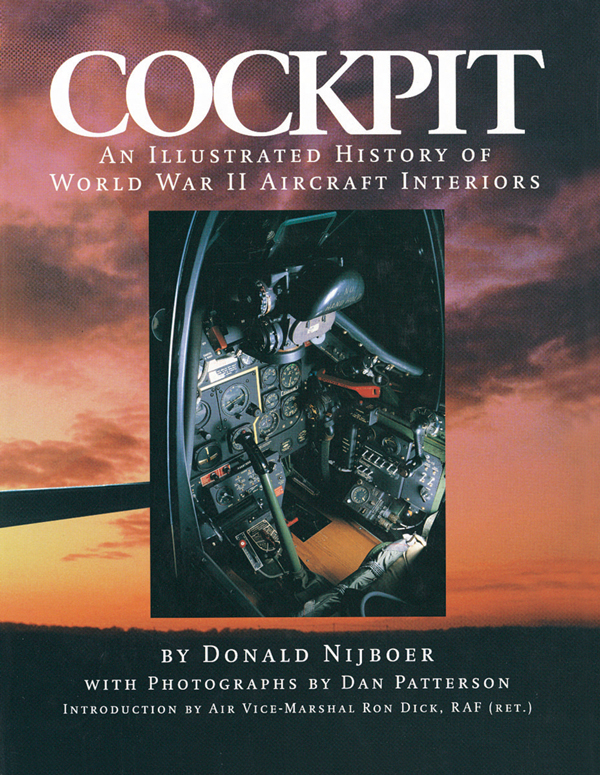 The Second World War was a classic period in the development and perfection of propeller-driven aircraft. Built during the crisis of wartime, these aircraft and the cockpits within them were marvels of technology, ingenuity and design. Cockpit is the first book that puts the reader into the pilot's seat of these superb classic aircraft.
Cockpit is rich in historical photographs of the insides of dozens of the most celebrated, and feared, aircraft-American, British, Japanese, Russian and German. These vintage photographs and a candid "pilot's perspective" on each interior offer a unique behind-the-scenes view not only of the extraordinary aircraft, but also of the heroic men who flew them.
At the outbreak of the Second World War, the biplane was obsolete and the idea of fighting in an open cockpit was a thing of the past. New innovations in aircraft construction and aircraft systems produced the enclosed cockpit. Flying these new aircraft was far more demanding and required a greater degree of training. The cluttered, claustrophobic cockpit was rarely designed for comfort, and more powerful engines, variable-pitch propellers, variable flaps, and retractable landing gear added to the number of controls. Riding behind an ear-shattering 2,000-horsepower engine proved to be an exhilarating and sometimes deadly experience. Developed before supersonic designs and computers, the cockpits in this book depict the last generation of aircraft in which the pilot could feel totally in control.
Cockpit reveals what very few of us ever get to see. It is also a tribute to the people who restore and preserve these wonderful aircraft. Without their dedication and hard work this book would not have been possible.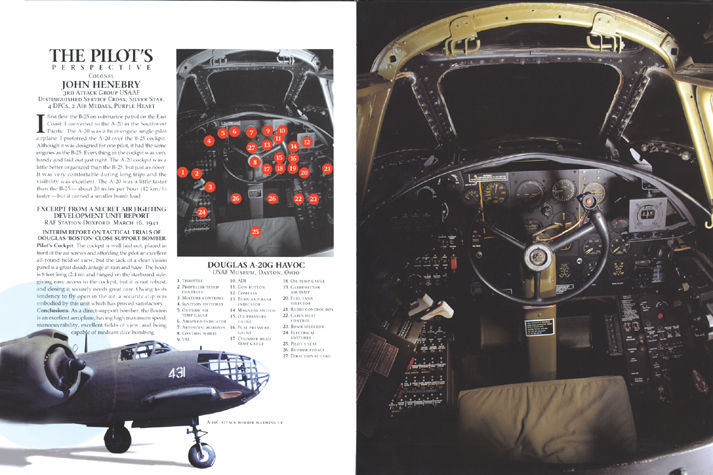 At the heart of this book is the wonderful photography of Dan Patterson. Dan's technique, attention to detail, and enthusiasm for the subject matter is self-evident. Dan's photograph of a B-17 cockpit, which I saw for the first time at the USAF Museum, proved to be the inspiration for this book. Working with Dan has been a great pleasure.
Additionally, both veteran pilots and pilots who fly some of these aircraft today have contributed to this book. Their wartime recollections and rich insights paint a vivid picture of what it was like to fly and fight in these cockpits.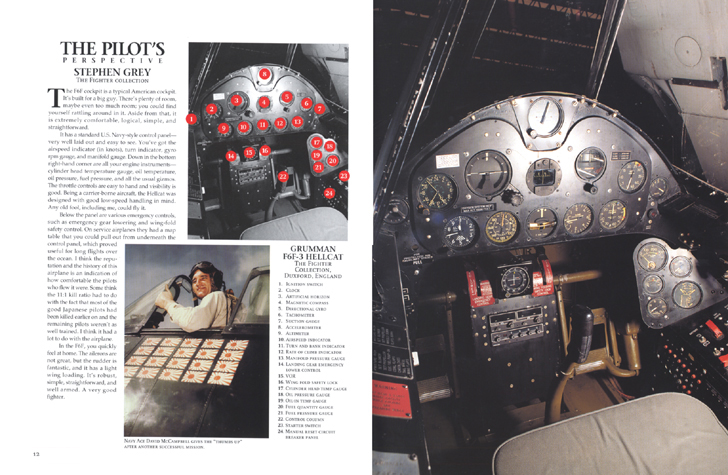 Not all of the cockpits represented in this book are stock. Some are in various stages of restoration, while others are flying examples. In some cases instruments have been added, while others have been moved for safety and convenience. It was not always possible to track down and photograph the most ideal cockpit. Be that as it may, what we have managed to accomplish is something quite striking. Rare cockpits, including the Me 410, the Kawanishi Shiden, the Kawaski Ki-100, the Ju 87, the Seversy P-35, and the Hawker Typhoon, are illustrated here for the first time in one volume.
This is your chance to sit in the cockpit.
Written by Donald Njiboer with photography by Dan Patterson
176 pages, 9″ x 12″ x 1/2″
160 color photographs plus historical
black and white photographs, bibliography, index
EAN: 9781550464887
ISBN: [ 1550464884 ]
Boston Mills Press
Purchase a signed copy of Cockpit: An Illustrated History of World War II Aircraft Interiors